Join us for Trophy Moose Hunting in Ontario
Interested in Moose Hunting in Ontario in 2023 or 2024?
Welcome to your Ontario moose hunting domain - Black Bear Adventures! Experience first-hand our phenomenal Ontario moose hunting packages at our resort on Dog Lake, located just a short drive outside of Thunder Bay, Ontario.
Moose range over much of North America, frequenting marshy areas and feeding on abundant vegetation. For many hunters, taking a large bull moose is the hunt of a lifetime! The distinct antler rack of a moose is seen on many outdoors lodges as a sign of expertise and inspires awe at the sheer size of the moose.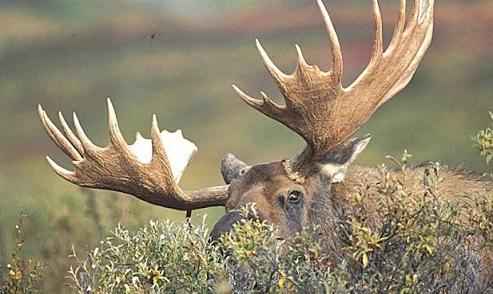 We know you are looking for sensational and thrilling Ontario moose hunting experience and that is exactly what you will get at Dog Lake Resort / Black Bear Adventures. We have over 1.2 million acres to hunt. The entire area is absolutely remarkable moose habitat with countless lakes, rivers, cut overs and logging roads.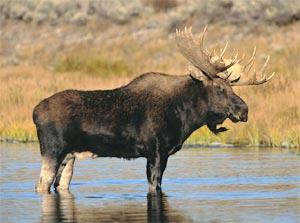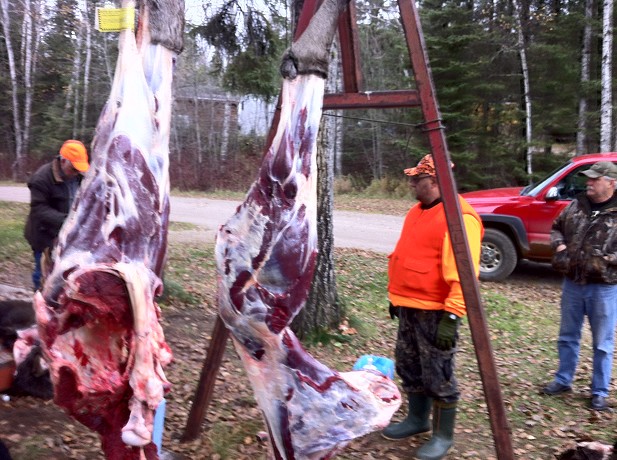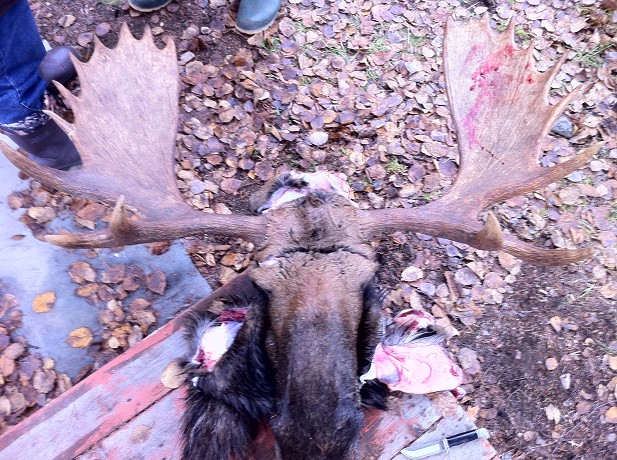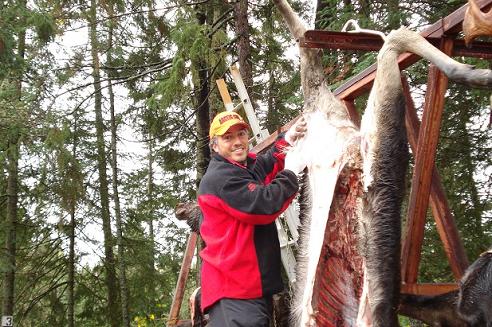 Accommodations for Ontario Moose Hunters
We have 5 star cabins available for resident moose hunters of Ontario who want a great place to stay, and hunt in the heart of WMU 13 at a rate of $58.00/person per night.
(pricing subject to change, see our pricing for more up-to-date information).
Canadian Moose Hunting Packages with Black Bear Adventures
Ontario Moose Hunting
In Ontario, the archery hunt for moose falls during the prime breeding season (rut) for these animals. During this time, moose are responsive to calling, so we take full advantage of this. We use a number of different moose calls and techniques including but not limited to tree stands, spotl and stalk, as well as moose hunting on the water from a boat. We have spent our entire lives in the bush and are in the areas we hunt 24/7. We know the patterns and habits of these moose as well as we know ourselves. We spend 6 weeks prior to the season pin pointing the exact locations of these moose so we know where they will be during your hunt. You will discover that this truly is a hunt of a lifetime.
Semi Guided Archery Moose Hunt $4500.00 (USD) / Adult Bull Tag
Calf tags extra (each hunter will be required to purchase one)
Group size of up to 4 hunters, non hunters welcome at additional cost
For the hunter that wants to do it themselves, our semi guided hunt is perfect for you. We will provide all the pre scouting and direct you to the animals exact location. We will provide calling techniques, retrieval assistance and meet with you each evening after your hunt to strategize with you in order to ensure your hunt is a successful one.
Rifle Moose Hunting Package
Included in our semi-guided rifle moose hunts : Semi guided Includes: orientation of the area, calling techniques, set up techniques, etc.
5 star accommodations for up to 6 hunters for 7 nights
All maps
1 adult Bull Moose Tag
Up to 5 calf tags
Price $ 7900.00 USD
We will customize individual packages upon request.
What to pack for your Canadian Moose Hunt:
Food
First Aid Kit
Thermos
Camera & Film (or patch cord for digital cameras)
Field Glasses
2 Sets of Warm clothes
2 compasses
GPS
Waterproof Matches
50' long 1/4' dia. Nylon Rope
Flashlight
Meat Saw
Small Axe
Knife
Chain Saw
Sunglasses
Blaze Orange Jacket and cap (Gun season only)
Rain Gear
Bug Bomb
Rubber Gloves for Field Dressing
Waterproof footwear
If You are from the United States
You will need to register your guns at Canada Customs upon entry into Canada. There is a $35 fee (approximately) to do so. You can get a firearms declaration form prior to your arrival in Canada but do not sign them until you are in the presence of a Canada Customs Officer. The forms are available on-line at www.cfc.ccaf.gc.caor by calling 1-800-731-4000. Or contact us and we will mail one to you.
---
For more information on moose hunting in Ontario, contact Dog Lake Resort:
Contact Dog Lake Resort
Toll Free 1-800-466-0918
Summer (807) 933-4407
Winter (807) 767-1809
Plan your incredible Ontario moose hunting adventure today!